There is a saying that art is the product of the times.
The artistic products and forms preserved in the tide of times are valuable cultural heritage.
Their continuation relies on the people's inheritance
from generation to generation and their own continuous development.
Toy theater, also called paper theater and model theater, is a form of miniature theater dating back to the early 19th century in Europe. Toy theaters were often printed on paperboard sheets and sold as kits at the concession stand of an opera house, playhouse, or vaudeville theater. Toy theaters were assembled at home and performed for family members and guests, sometimes with live musical accompaniment. Toy theater saw a drastic decline in popularity with a shift towards realism on the European stage in the late 19th century, and again with the arrival of television after World War II.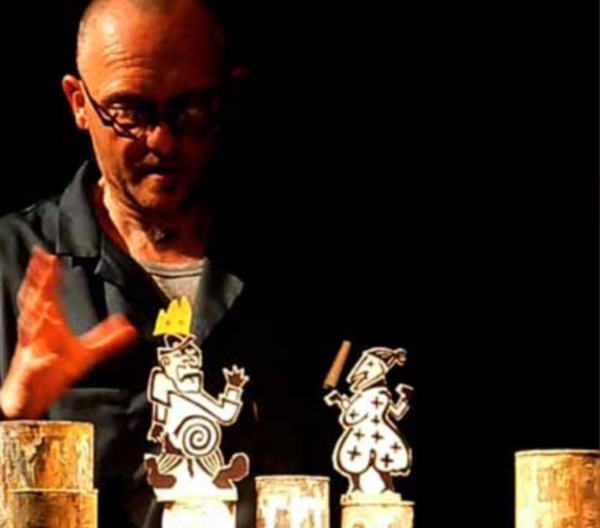 Eric Poirier is a paper puppeteer who supports the inheritance of toy theater. He adapts novels (Treasure Island ...), existing texts(Oedipus, Ubu, Perceval, Phaedra ...) or creates stories (Murder at thecabaret, In ze dust, ...) by revisiting our cinematographic myths likewesterns, polars, adventures, to bring them into the salons: the myths at home. He is regularly invited to international festivals in Germany, Mexico, Denmark, Portugal, etc., to play his theaters and expose his engravings.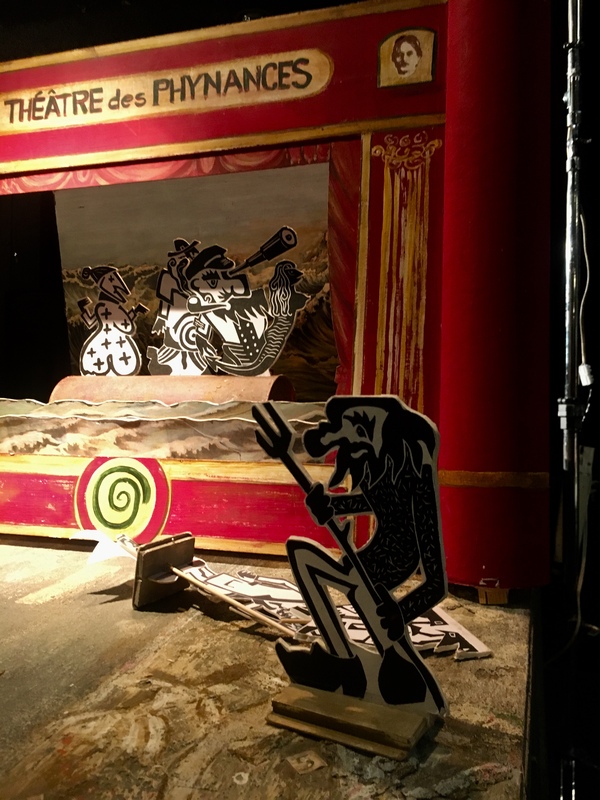 The paper theater that once prevailed in Europe bear some similarities with the Chinese Shadow Puppetry.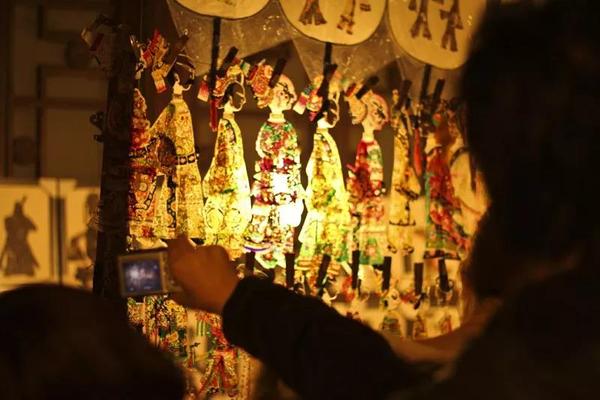 Chinese Shadow Pupprtry
Shadow Puppetry, also known as shadow play is generally the art of making puppets and presenting puppet shows. Chinese shadow theatre, dating back to 2,000 years ago, is an ancient form of theatre acted by colourful silhouette figures made from leather or paper, held by folk artists, accompanied by music and singing to tell a story. Chinese Shadow Puppetry is inscribed in 2011 on the Representative List of the Intangible Cultural Heritage of Humanity.
It shares quite the same and not so optimistic dedstiny with European paper theater. The rapid development of modern society has leave the shadow puppetry out before it makes changes to fit into the society and the times.
The paper theater that Eric Purrier is devoted to has also faced such a delimma. Having worked in many firms for the past 40 years as a puppeteer and an actor, He contemplates, innovates, and explores the traditional technique of paper theater by thinking out of the box. Castelet or not, traditional figurines or contemporary creations especially with the work of engraving on wood orlinoleum.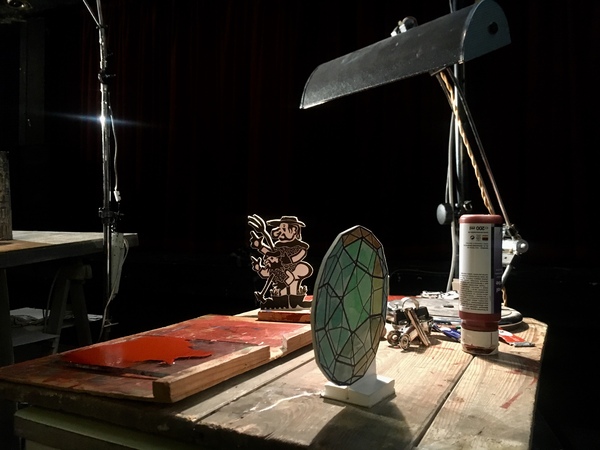 Eric Purrier's paper theater characters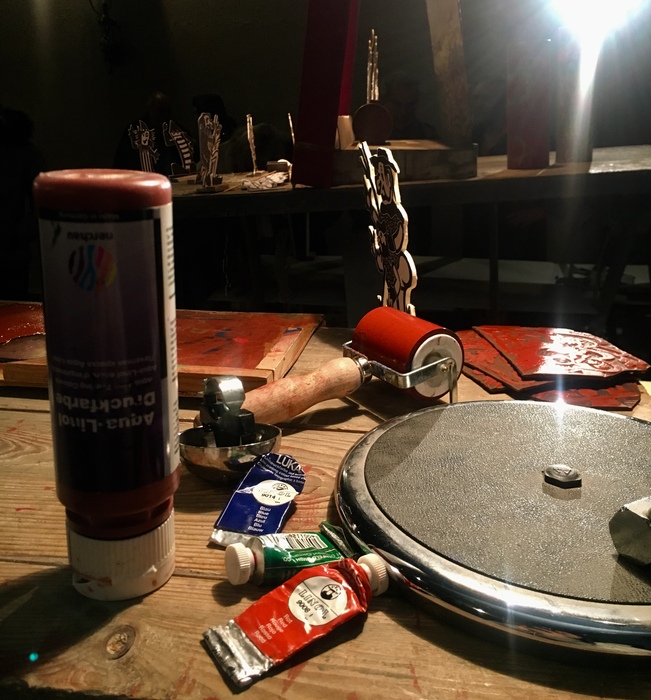 Eric Purrier's paper theather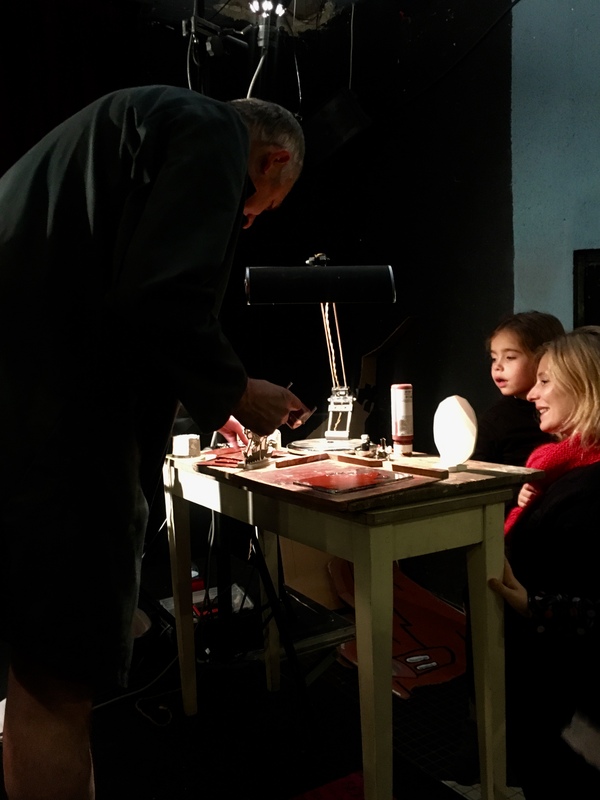 Eric Purrier showing paper theater to audience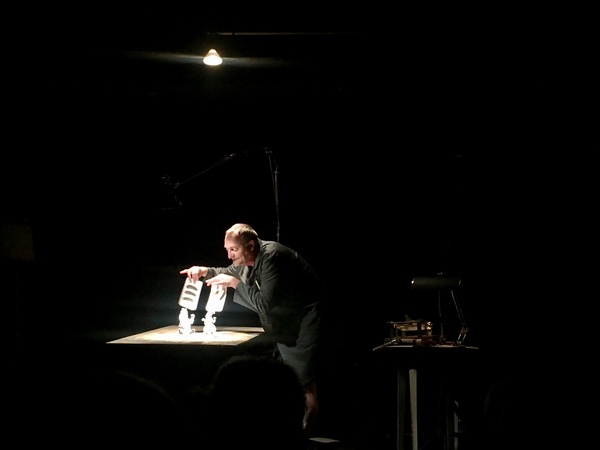 Eric Purrier and his paper theater
In fact, many artistic forms have been forgotten by people as with the rapid development of society. The Chinese shadow puppetry may be inspired by Eric Purrier's paper theater, and have new vitality injected. In those badly lit corners, there are still some artists who inherit this traditional art with love and committment.
One day, when lights fall and drums roll, Chinese Shadow Puppetry, the quintessence lasting thousands of years, can still stand in the center of the stage to show the world the brilliant and immortal art and culture.