Music is the art that is delicate and closest to people's lives.
The Youth, sweats, crazy ideas, perseverance,
are all melted into songs.
This is the charm of music
December 14
Concert:The Balance One - Te Beiyo
In Theater 12, a powerful voice, a song with mixed languages, a call to the world to stand up.
Composer, author and interpreter from Martinique of Marseille, Te Beiyo is closely followed in Île-de-France: residencies at the Odéon de Tremblay, atthe Forum de Vauréal, at Canal 93, and in 2018, accompaniment devices of the Combo 95 and the Manufacture Chanson. Beautiful rooms and productions (likeAlias) have trusted him: among others, the Three Donkeys, the Ephemeral Point,the Little Bath, The Cellar (95), the Hangar (94), File 7 (77). And otherhorizons are offered to her: Strasbourg, Lille, Autrans (Vercors MusicFestival), Brussels, Lausanne ...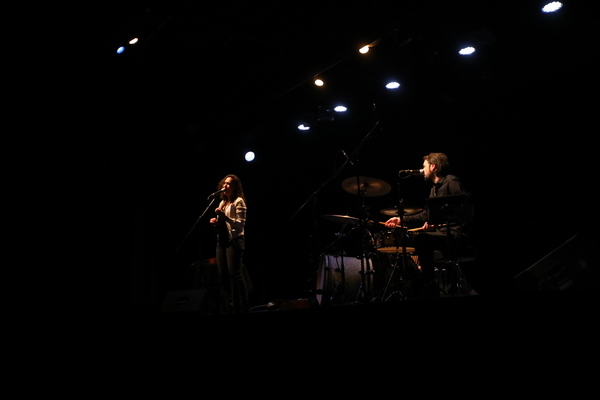 On-site picture 1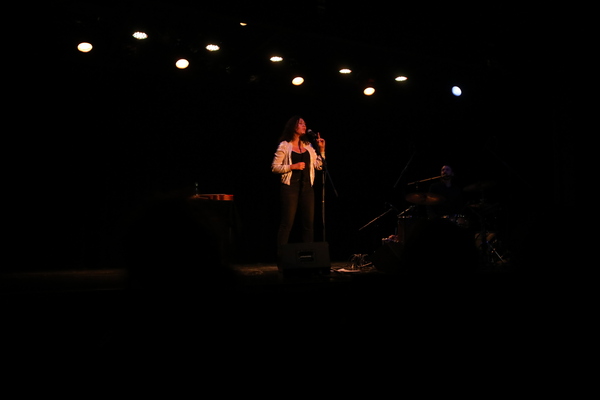 On-site picture 2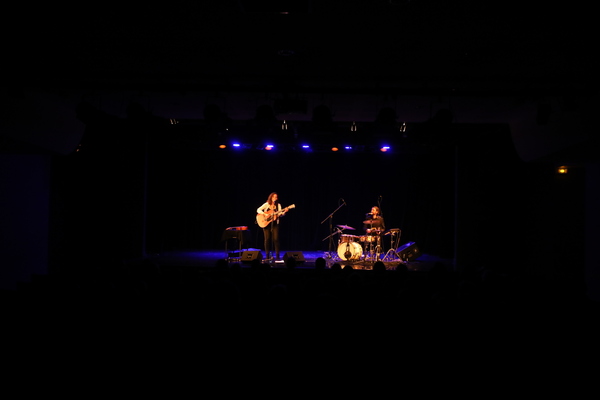 On-site picture 3
December 15
Concert:Antithese - Aleph Ensemble
For its last season at the Aquarium Theater, Aleph Chorus participates inthe 9th edition of the 12X12 festival. On this occasion, the musicians willtake the audience on a musical journey to discover the young South Americancreation.
Associated with the theater of the Aquarium - La Cartoucherie (Paris 12 th) since October 2014, Aleph Chorus demonstrates a real commitment to contemporary creation, constantly seeking new possible relationships between sound and text, movement and music. Regularly enriched by new proposals, its musical programming offers spectators rare moments andshared pleasures, an invitation to curiosity, including the replay of key worksof contemporary repertoire, the discovery of young composers but also through numerous collaborations with interpreters from all walks of life.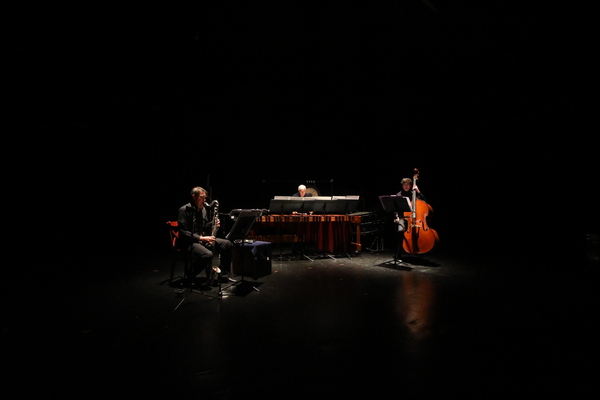 On-site picture 1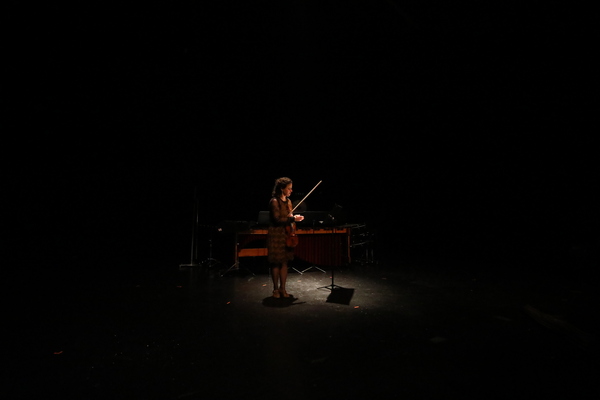 On-site picture 2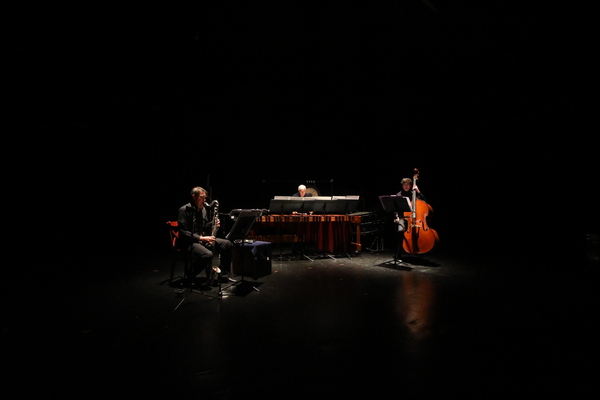 On-site picture 3
December 17
Concert:The Impure Forces of Music - Alexandre Yterce
Tribute to Pierre Henry by Alexandre Yterce,invented by Pierre Schaeffer in 1948, today's electroacoustic music Acousmatique is a creation that uses all forms of sound sources, After a percussionist training, Alexandre Yterce is an independent composer. In 1988 he made his first pieces of concrete music and founded in 1989 his first company with which he gives stage actions, performances where performers, actors, dancers react to various instrumental, electroacoustic and videographic combinations.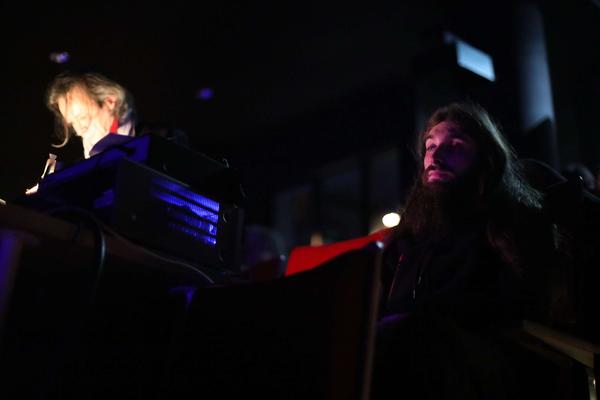 On-site picture 1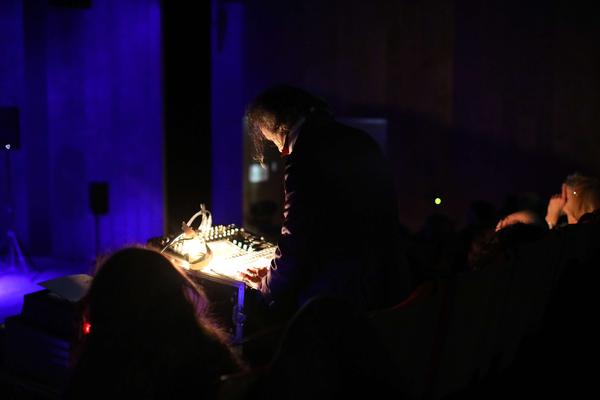 On-site picture 2
There are very few artists, creators, even if cultural asphyxiation makes us believe the opposite. To express one's frustrations, one's tic of bitterness, one's sexual misery is not art. The creation of a work requires a great knowledge of the living and a construction of oneself where one reaches the singularity by an existence in total revolt against the likes and dislikes of a world marked by contempt and death.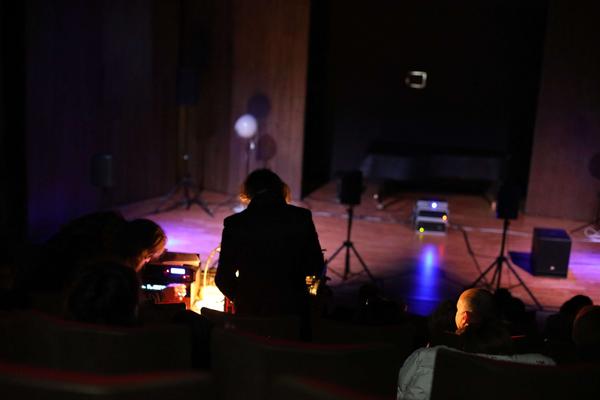 On-site picture 3
His creation also extends to the fields of visual arts and cinema. In 1999, he published the first issue of Revue-Disque LICENSEs(Music, Art, Literature), as well as the SONOPSYS Record Book, a series of monographs devoted to composers of electroacoustic music. In 2000, he founded the annual LICENSES '' Brûlures des Langues '' Festival, a place of creation where acousmatic and electronic music, sound poetry, musical theater and experimental cinema meet.
On-site picture 4