"An art that starts with guts, and gives these wings"
"What has been done in the conception of the unsatisfied is based on the need to push a tribute as far as possible the limits of body language"
- Elizabeth Czerczuk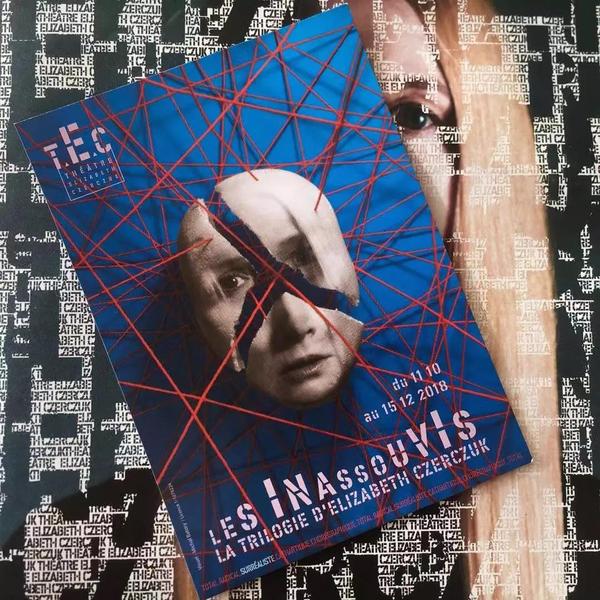 Exegeseof the work and the spirit of Stanislaw lgnacy Witkiewicz, the trilogy The Imassouvis of Elizabeth Czerczuk is an epic in three acts, surrealist,swirling, cathartic, paced by an original music, inspired by the Polish avant-gardism of the years 1960-1970.
Desire, anger, fear and all the intense emotions expressed on stage by the artists have vocation STANS.AW HeNAcY vocation to provoke a phenomenon of catharsis in the spectator. If the word I develop WHTKHEWHcZ can isolate those who wear it, it is also Stanislaw lgnacy Witkiewicz, nicknamed a tool for understanding the world. xWitkacy (1885-1939), is a playwright, a way to go to the other,whatever philosopher, painter and photographer Polish. his culture. Since my debut in putting Real genius and incredible touch-to-everything on stage, in which my relationship in different intellectual fields with those that I consider as my masters and artistic, he is at the origin of the theory - among which Jerzy Grotowski, Tadeusz Kantor aesthetic that he designates form Puren, and Henryk Tomaszewski- was established, I wish concept that is based on 'unity in multiplicity. today to make dialogue my Slavic roots This artistic approach has in particular with the world and continue to explore influences the theater ofTadeusz Kantor. the ramifications, by questioning their relevance The work is the reflection of its author, and constitutes from the time of the generalized provocation the prism by which it transmitted ownvision and mutonization."from the world to the spectator. The vision of Witkiewic he ElizabethCzerczuk is that reality is a strange, whimsical, terrifying scene The play of language, of gestures, of symbols of the unconscious, is omnipresent, and the changes of the artist are strikingly tragic.
December 11 2018, an epic in three acts Les inassouvis was performed in Theater Elizabeth Czerczuk. The result of a year of intense work, Les Inassouvisopens indeed to T.E.C. a new artistic chapter in continuity with the previousone. Very feminine, full of madness and solitude. But also of love.
ACT 1
An in-house actor, a nun with a devotion, a poet, a dog-man, a child-woman, alittle girl and her dad, miltaries ... a multitude of characters swarm,wrestle, entanglements in their confinements, social dictates, death, their desires and their frustrations. This universe is that of Reality, all held,where the languages and the bodies are decreed and the fourth wall collapses. The doors of madness are wide open: impossible to escape. Total and radical, this first act sucks you into the heart of an aesthetic vortex and dantesque which no one stands out indenrng.
ACT 2
Two characters, an unfulfilled mother and her son, a good-for-nothing, totally ruin each other, tear themselves apart and lose themselves in a world of debaucheryand frustration. Desperate, idealistic, unable to communicate, they find themselves stuck in an eternal renewal, evolving in a world of creatures, sometimes demonic, sometimes angelic, dream and reality, past and future, presence and absence.
ACT 3
Although inspired by Tadeusz Kantor's The Dead Class, this third part is a life-story and viewer wondering about the miracle of his own existence. A corpse of living and living dead is shaking, each carrying the weight of his own destiny, letting it escape in heavy jousts of heavy suitcases they carry. These deceitful characters go through a counterfeit that might look like purgatory. They relive their past, dare to face - perhaps - to succeed in changing. Pulling Requiemfor artists, this ultimate opus of the trilogy pays tribute to artists who as a reflection of humanity occupy a place apart, essential, in society.
Vision Effect